Bird Watching at Mabamba Swamp
September 13, 2019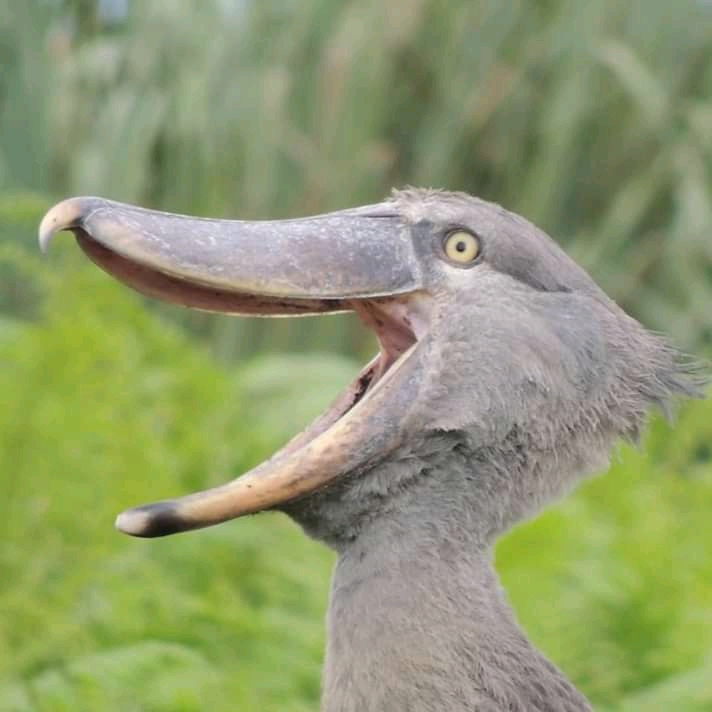 A VISIT TO MABAMBA SWAMP: MABAMBA BAY ECO-TOURISM SITE. 
Best place to see the Shoebill Stork; Uganda's Ultimate Bird watching Destination and The Birds of Uganda's Mabamba Swamp.
The Mabamba Swamp is situated west of Entebbe city and is one of the best and most convenient places to see the elusive Shoebill Stork. However, shoe bills live in a very narrow and remote territory covering Sudan, eastern Congo, Rwanda, Uganda, western Tanzania and northern Zambia.
The Mabamba Swamp can be reached by a boat ride across Lake Victoria from Entebbe with views of the Airport and also giving you Opportunities to see many of Uganda's Different birds. This is one of the most awesome bird watching experiences in the world. After a few minutes in a small canoe with the Mabamba Swamp Guides, on approaching the swamp you will pass through a fantastic lagoon with so many birds as you go through the papyrus reeds that open up into flat grassy wetlands where a number of Shoebill can regularly be seen. Sometimes even the shoebill may elude you in the canoes only to be seen as you approach, or leave, by the bigger boat.
Mabamba Swamp can also be reached by road as you experience the drive through the villages and Communities on Bumpy Dirt Road where the Road ends at a small channel where a number of wooden boats are lined up readily waiting to take you on your adventure in search for Uganda's Birdlife. Mabamba is a papyrus swamp with both wide and narrow channels carved through it. Your search starts on the main artery of the waterway passing fishermen and others going about their businesses as well as a couple of boats ferrying motorcycles across the swamp!
This is an incredible nature experience while on your 1 Day Mabamba Swamp Birding Tour considering you are so close to bustling Kampala and Entebbe City. Amazing photographic opportunities!
The Primitive shoebill stork, closest to prehistoric birds, is rare and nobody can guarantee you that you will see one while at the swamp. However, if you are fortunate to see a bird which curiously does not mind human company and can "pose for you for half an hour or so. Incomparable experience and you can also see many other aquatic birds, as well as the great eagle. Get an insight into the overall ecology of the Mabamba swamp and information about all the birds and reptiles. If lucky you could also get to see spotted otters glide by!
The bird is easiest seen in the morning when they stalk their main prey, the mudfish or frogs, but may be spotted all day. They may stand absolutely still for long periods awaiting the movements of their prey and then suddenly strike with a marvellous speed.
The local guides at the Mabamba Bird Guides' Office have been trained by a conservation NGO to spot & identify the various species of birds and are impressive in their knowledge.
The main objective for most People Visiting the Swamp is seeing the primitive looking Shoebill, but there are so many other species to see like; beautifully colored malachite kingfishers, pied kingfishers, bee eaters, and red-breasted sun birds, the African Jacana, common squacco heron, a flock of yellow-billed ducks,stunning saddle-billed stork.
Life jackets can be provided if requested as well as child life jackets.
Fun shoebill fact: these birds stand about 4 feet tall; taller than a human child and not much shorter than an adult human.
You will need to carry with you lots of sunscreen, a Camera with additional battery and charger, Binoculars to boost your birding experience and water.
Accommodations nearest to the Swamp are; Nkima Forest Lodge. There are other hotels in Entebbe or Kampala as the Swamp is just a few hours away.
Check out our:
May 27, 2023
MPANGA CENTRAL FOREST RESERVE The Mpanga Central Forest Reserve lies 37 kilometres southwest of Kampala City in Uganda's Mpigi district,