Bujagali Caves, a hidden tourism treasure
January 23, 2021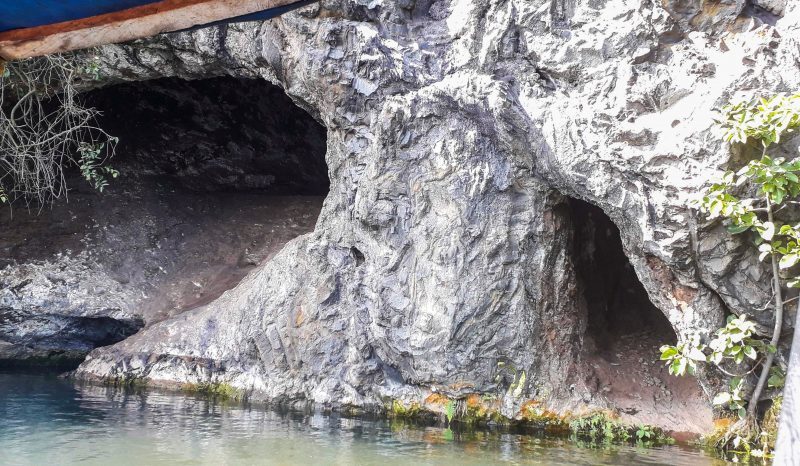 When one thinks of Uganda's adventure Capital Jinja, as a tourist destination, lots of activities come to mind;
Bungee jumping, white water rafting, tubbing, Quad biking, a boat trip to the Source of the Nile, a visit to the reptile village and the famous Nile Bridge.
Little is known about the Bujagali Caves that lie along the Bujagali water stream, however  the history that surrounds these caves is well worth a visit once you are in Jinja.
Take  a trip to Jinja and spend a few minutes inside the cave , a visit that is worth it. The Bujagali among the locals is known as a home to the traditional ancestral gods and its no surprise that many who hold belief in the same, visit the Cave from time to time to offer their sacrifices to these ancestral gods like "jajja Bujagali"
The destruction of the Bujagali falls due to the construction of a power dam, also affected the existence of four islands, which were named after the first person to settle on them like; Namba, Mangeni, Namwoyo and Kibuli according to historical records ; Namba Island, the former home of the spiritual leader Nabamba Bujagali was named after him. He is believed to be the embodiment of the river spirit Budhagali. Namba Island is also the former Bujagali ancestral site.
Among other spots of interest around the Bujagali cave are the Holland Park, Nile Nest and Nile discovery where the annual Nyege Nyege festival is held.
The cave has 2 major hollow entrances, one at the bottom and the other slightly above it. The walls at the entrance of the cave are dump surrounded by Sodium carbonate (salty rock)and filled with a musty smell. This is said to be used in bettering the skin, once mixed with water and for cooking.
The cave goes on and it gets darker and narrower, littered with stuff that was used by the oracle Budhagali himself during sacrifices.
As the cave gets darker and narrower you will have to crawl to the end of it. We were told that visitors are only allowed to access the caves during day because at night, the keepers of the cave, a python and a black cat, come out to survey and keep it under guard. How true or real are these tales?. One thing is certain, visiting the caves is worth the experience !.
May 27, 2023
MPANGA CENTRAL FOREST RESERVE The Mpanga Central Forest Reserve lies 37 kilometres southwest of Kampala City in Uganda's Mpigi district,